Ultimate Travel Guide: Experience the Best Places to Visit in Uttarakhand | 2023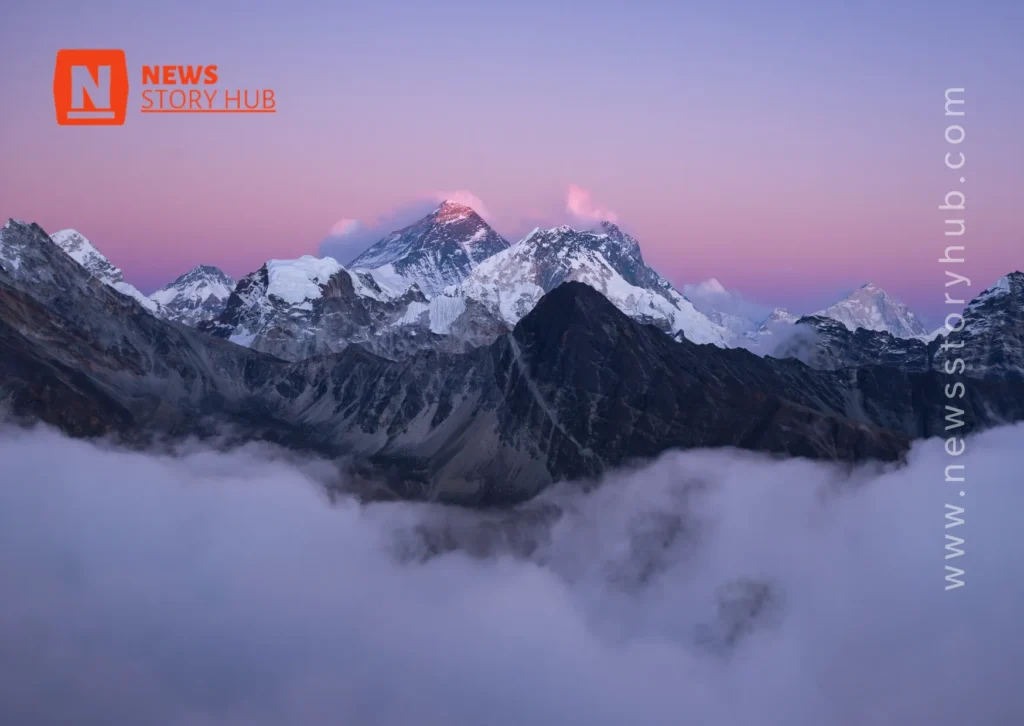 ‍Introduction to Uttarakhand – The Land of the Gods
Uttarakhand, also known as the Land of the Gods, is a mesmerizing state located in the northern part of India. Nestled within the embrace of the magnificent Himalayas, Uttarakhand unfolds as a sanctuary for those who cherish the wonders of nature, revel in thrilling adventures, and embark on spiritual quests. The state is blessed with breathtaking landscapes, snow-capped mountains, pristine rivers, and lush green valleys. With its rich cultural heritage and historical significance, Uttarakhand offers a unique blend of natural beauty and spiritual aura. In this ultimate travel guide, we will take you on a journey to explore the best places to visit in Uttarakhand, ensuring an unforgettable experience.
Must-visit destinations in Uttarakhand (Best Places to Visit in Uttarakhand)
Uttarakhand is home to some of the most enchanting destinations in India. One such place is Rishikesh, often referred to as the Yoga Capital of the World. Nestled on the banks of the sacred Ganges River, Rishikesh is a haven for spiritual seekers. The city is famous for its ashrams, where one can learn and practice yoga and meditation. Rishikesh also offers thrilling adventure activities like white water rafting, trekking, and bungee jumping.
Another must-visit destination in Uttarakhand is the hill station of Nainital. Surrounded by lush green forests and dotted with pristine lakes, Nainital is a perfect getaway from the bustling city life. The Naini Lake, with its tranquil beauty, is the centerpiece of the town. Visitors can enjoy boating on the lake or take a leisurely stroll along the Mall Road, lined with shops and restaurants.
Exploring the natural wonders of Uttarakhand
Uttarakhand is blessed with an abundance of natural wonders that will leave you spellbound. One such wonder is the Valley of Flowers, a UNESCO World Heritage Site. Located in the Garhwal Himalayas, this vibrant valley is home to a wide variety of alpine flowers that bloom during the summer months. The valley is a paradise for nature lovers and photographers, offering breathtaking views of colorful flowers against the backdrop of snow-capped peaks.
For those seeking an adrenaline rush, a visit to Auli is a must. Auli is a popular ski destination in Uttarakhand, known for its pristine slopes and panoramic views of the Himalayas. Whether you are a beginner or an expert skier, Auli has something to offer for everyone. In addition to skiing, Auli provides chances for trekking, camping, and experiencing cable car rides.
Historical and cultural attractions in Uttarakhand
Uttarakhand is not just about natural beauty; it is also a treasure trove of historical and cultural attractions. One such attraction is the ancient city of Haridwar, one of the seven holiest places in Hinduism. Haridwar is famous for its ghats, where devotees gather to take a holy dip in the sacred Ganges River. The city is also known for its grand Kumbh Mela, a religious gathering that takes place every twelve years and attracts millions of pilgrims from all over the world.
Another historical gem in Uttarakhand is the town of Almora. Known for its rich heritage and traditional architecture, Almora offers a glimpse into the bygone era. The town is adorned with historic temples, among them the renowned Nanda Devi Temple and Kasar Devi Temple. Walking through the narrow lanes of Almora, one can soak in the old-world charm and immerse oneself in the local culture.
Adventure activities in Uttarakhand (Best Places to Visit in Uttarakhand)
Uttarakhand is a paradise for adventure enthusiasts, offering a wide range of thrilling activities. One such activity is river rafting in the holy river Ganges. Rishikesh is the best place to experience this exhilarating adventure, with rapids ranging from Grade I to Grade IV. Whether you are a beginner or an experienced rafter, the Ganges will test your skills and provide an adrenaline-pumping experience.
If trekking is your passion, then Uttarakhand has some of the most scenic trails waiting to be explored. The trek to the Valley of Flowers is a popular choice among trekkers, offering breathtaking views of snow-clad mountains and colorful meadows. Another famous trek is the Roopkund Trek, known for its mysterious skeletal remains and high-altitude glacial lake.
Wildlife sanctuaries and national parks in Uttarakhand
Uttarakhand is home to a diverse range of flora and fauna, making it a haven for wildlife lovers. One of the most famous wildlife sanctuaries in the state is Jim Corbett National Park. Named after the renowned hunter-turned-conservationist Jim Corbett, this national park is a treasure trove of biodiversity. It is home to the majestic Bengal tiger, along with a variety of other animals like elephants, leopards, and deer. Visitors can embark on thrilling jeep safaris or go bird watching in the park.
Another wildlife sanctuary worth visiting is the Rajaji National Park. Located at the foothills of the Shivalik range, this park is known for its pristine forests and abundant wildlife. It is home to the elusive Asiatic elephants, as well as leopards, deer, and several species of birds. The park offers jeep safaris, elephant rides, and nature walks, providing a unique opportunity to get up close and personal with nature.
Spiritual and religious sites in Uttarakhand
Uttarakhand is considered the Land of the Gods due to its numerous spiritual and religious sites. One such site is the sacred town of Badrinath, one of the Char Dham pilgrimage sites in India. Nestled in the Garhwal Himalayas, Badrinath is dedicated to Lord Vishnu and attracts thousands of devotees every year. The Badrinath Temple, with its intricate architecture and serene atmosphere, is a must-visit for spiritual seekers.
Another important religious site in Uttarakhand is the holy town of Kedarnath. Situated at an altitude of 3,583 meters, Kedarnath is one of the twelve Jyotirlingas and holds immense significance in Hindu mythology. The Kedarnath Temple, nestled amidst snow-capped peaks, is a symbol of devotion and spirituality. Visitors can undertake a strenuous trek to reach the temple or take a helicopter ride for a more convenient journey.
Best time to visit Uttarakhand
The best time to visit Uttarakhand largely depends on the purpose of your visit. If you are interested in adventure activities like trekking and river rafting, the months of April to June and September to November are ideal. The weather during these months is pleasant, with moderate temperatures and clear skies.
For those interested in witnessing the blooming of the Valley of Flowers, the best time to visit is from mid-July to mid-August. During this period, the valley is in full bloom, showcasing a carpet of vibrant flowers. However, it is advisable to check the weather conditions and plan your visit accordingly, as heavy rainfall can disrupt travel plans.
If you are planning a pilgrimage trip to Uttarakhand, the best time to visit is during the summer months of May and June. The weather is mild and pleasant, making it comfortable for devotees to visit the sacred temples.
How to get to Uttarakhand

Uttarakhand boasts excellent transportation links to major Indian cities via air, rail, and road networks. The nearest airport to most tourist destinations in Uttarakhand is the Jolly Grant Airport in Dehradun. Several domestic airlines operate regular flights to and from Dehradun, making it easy to reach Uttarakhand by air.
For those who prefer to travel by train, the major railway stations in Uttarakhand are Dehradun, Haridwar, and Kathgodam. These stations are well-connected to major cities in India, and regular trains ply to and from these destinations.
If you prefer to travel by road, Uttarakhand is well-connected to neighboring states by a network of national highways. Several state-run and private buses operate regular services to and from Uttarakhand. It is also possible to hire a taxi or self-drive to explore the state at your own pace.
Accommodation options in Uttarakhand
In Uttarakhand, there is a diverse selection of accommodation to cater to various budgets and preferences. Whether you're looking for a luxurious resort or a more budget-friendly hotel, travelers have plenty of options to choose from. The major tourist destinations like Rishikesh, Nainital, and Mussoorie have a variety of hotels and resorts to choose from, offering comfortable stay options with modern amenities.
For those seeking a unique experience, there are also options for homestays and eco-lodges in Uttarakhand. These accommodations provide an opportunity to immerse oneself in the local culture and experience the warm hospitality of the locals.
Local cuisine and popular dishes in Uttarakhand
Uttarakhand is not just a treat for the eyes; it is also a delight for the taste buds. The local cuisine of Uttarakhand is simple yet flavorful, with a focus on locally sourced ingredients. One of the most popular dishes in Uttarakhand is the Garhwali Thali, which includes a variety of dishes like Kafuli (spinach curry), Bhatt ki Churdkani (black soybean curry), and Jhangora (a local variety of millet).
Another must-try dish in Uttarakhand is Bal Mithai, a sweet made from roasted khoya and coated with sugar balls. This delectable sweet is a specialty of the Kumaon region and is often enjoyed as a dessert.
Safety tips for traveling in Uttarakhand
While Uttarakhand is generally a safe destination for travelers, it is always advisable to take certain precautions to ensure a hassle-free trip. Consider these safety precautions:
1. Stay hydrated: Uttarakhand is a hilly region, and it is important to stay hydrated, especially if you are engaging in outdoor activities like trekking or rafting.
2. Dress appropriately: Uttarakhand is a conservative state, and it is advisable to dress modestly, especially when visiting religious sites.
3. Carry necessary medications: If you have any specific medical conditions or allergies, make sure to carry an ample supply of necessary medications with you.
4. Follow local customs and traditions: Respect the local customs and traditions, and seek permission before taking photographs of people or religious sites.
5. Be cautious while trekking: If you are planning a trek, make sure to hire a certified guide and carry essential trekking gear like sturdy shoes, a waterproof jacket, and a first aid kit.
Conclusion – Plan your perfect trip to Uttarakhand
Uttarakhand is a hidden gem in the heart of India, offering a diverse range of experiences for every traveler. Whether you are seeking spiritual solace, an adrenaline rush, or simply a peaceful retreat amidst nature, Uttarakhand has it all. From the breathtaking landscapes of Rishikesh and Nainital to the historical charm of Haridwar and Almora, this state will leave you spellbound. So, pack your bags, plan your itinerary, and get ready to embark on a journey of a lifetime in the Land of the Gods. Above in the blog we have discussed all best places to visit in Uttarakhand.
CTA: Start planning your trip to Uttarakhand today and experience the best places to visit the enchanting state.
---
Must read:-
Incredible Benefits of Strawberries From Heart Health to Glowing Skin | 2023
Tips Before Buying Best Gaming Laptop Under 60000
Blogging Kaise Kare in 2023?
How To Earn Money Online? | ऑनलाइन इनकम कैसे करें? | 7 Different Types
Decoding Difference Between Krill Oil and Fish Oil: Which is More Effective?
What Are The First Signs Of Kidney Damage From Alcohol | 5 Signs
Secrets of DMT Meditation: What Is DMT Meditation and How Does It Work?
Download Free PDF Book | Light on Yoga Book by B.K.S. Iyengar | 2023
Benefits of Cirkul Water Bottle for On-the-Go Hydration | 2023